What We're Doing Now
Haiti Wells Project
The Gathering: Spiritual Conversations to Engage, Activate & Nurture Your Call of Activism
Heschel-King Award
Immigration Clinics
Mass Incarceration and Sentencing Conference
Pastoral Residency
Pride Parade
Saturday Community Lunch Program
SoulFood Fellowships
_________________________________________________________________
The Gathering: Spiritual Conversations to Engage, Activate & Nurture Your Call of Activism
January 22, February 5, 12, 19 and March 5, 12 and 19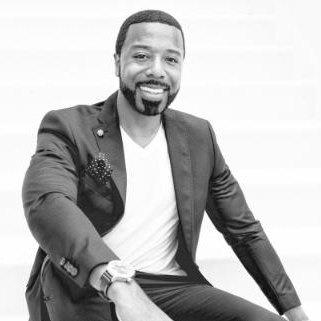 Led by Klay S. Williams, The Gathering is a group of awakened activists, visionaries and burgeoning community leaders interested in creating spiritual pathways to develop/nourish one's purpose, build community and discovery of wellness practices to live an empowered life.
We'll meet at The Park after worship service on these dates, and walk together to The Manse.
Klay S. Williams is an author, holistic lifestyle expert and media personality specializing in holistic personal and professional development. Klay has created a lifestyle-consulting firm, Plan A Enterprises, LLC that is a one-stop-shop for the entire person. Whether he is leading a conversation on spiritual progression of the self, supporting clients with closing the gap between their past and present or having a full service image/wellness conversation, it all points towards living what Klay calls, one's "Plan A".  He  is the author of There Is Only Plan A— A Journey Toward Self- Discovery and Renewed Purpose and 365 Plan A Nightly Meditations.  A graduate of Kalamazoo College, where he earned a Bachelor of Arts in Religion with a double minor in Economics and Business, he also holds a Master of Divinity from Princeton Theological Seminary.   Klay has appeared/partnered with a host of media platforms, including but not limited to: Fox 5 NY, fyi, NPR, iHeart Radio, Lululemon and ABC.   For more information on Klay, visit: KlaySWilliams.com
_________________________________________________________________
Haiti Wells Project
One of the projects of our Mission Team is the building of water wells in Haiti. One well at a cost of $2,500 will supply water for an entire village. In less than one year, we have built four wells in Haiti. Our goal is to build many more. Join us!
_________________________________________________________________
Heschel King Award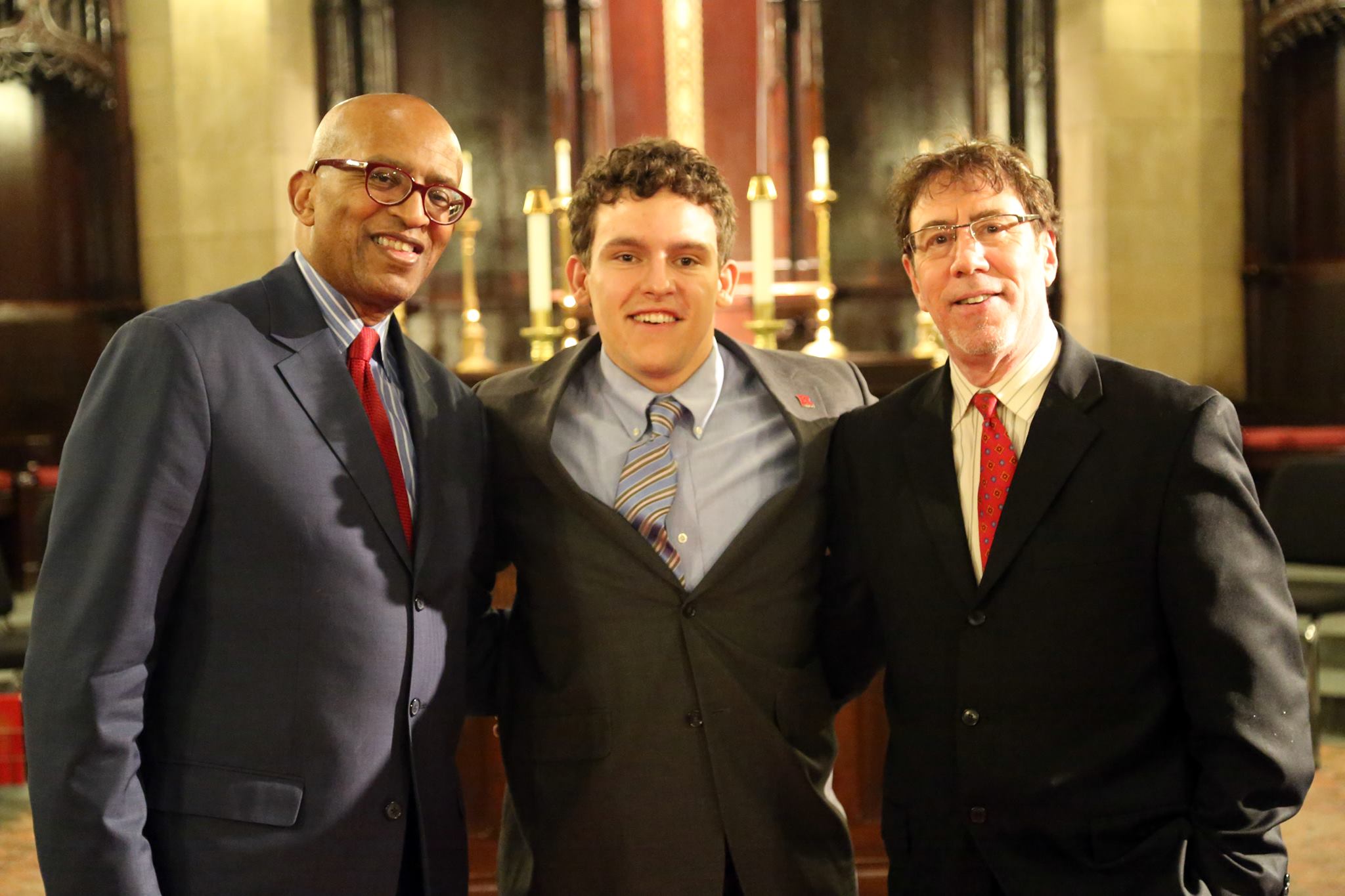 Pictured (l. to r.): Rev. Dr. Alvin O. Jackson, Will Eastman, executive director of the Foundation for Ethnic Understanding, and Rabbi Ari L. Fridkis.
Honoring the friendship and the life work of Rabbi Abraham Joshua Heschel (born Jan. 11, 1907) and Rev. Dr. Martin Luther King, Jr. (born Jan. 15, 1929), the Park Avenue Christian Church and Congregation Da'at Elohim created this award in 2004 to honor individuals whose actions embody the principles of social justice to which both men dedicated their lives. Previous award recipients include the Foundation for Ethnic Understanding, Ruth Messinger, president of the American Jewish World Service; Rev. James Forbes, Jr., pastor emeritus of Riverside Church; and Dr. Akbar Ahmed, writer, filmmaker, educator, diplomat, former High Commissioner of Pakistan to Great Britain.
_________________________________________________________________
Immigration Clinics
The intake clinics hosted by Park Avenue Christian Church, and staffed by attorneys and paralegals from Church World Service (CWS), provide an initial free legal services consultation on a variety of immigration status issues.  To make an appointment to discuss your case, call (212) 288-3246, extension 110 between 9 am and 5 pm weekdays.  We will schedule an appointment for you at one of our intake clinics.  Click this link for information on the next clinic, which will be held on September 24.
_________________________________________________________________
Mass Incarceration and Sentencing Conference

One of our nation's most serious problems is mass incarceration. Millions—primarily persons of color—are currently behind bars, while a prison industry prospers. Laws and law enforcement are discriminatory, and families are broken and destroyed. But systemic injustices are also under attack by religious, social, and political visionaries—offering hope to the incarcerated and our country. Come and see and learn! Become part of actions that can change our culture!
_________________________________________________________________
Pastoral Residency
Here at The Park, following the model of the Lilly Endowment's successful Transition into Ministry program (a program that nurtured our own Senior Pastor) we have decided to begin our own Pastoral Residency program for a Master's of Divinity graduate in the class of 2017. This program will last one year beginning June 1, 2017, with the possibility of extending for an additional year.
The Pastoral Resident will work full-time through the breadth of pastoral responsibilities in this exciting, justice-focused congregation seeking to follow Jesus in service to New York City. This will include teaching, preaching, care and justice organizing. Throughout the work, the Resident will have the opportunity to collaborate with other ministers in transition and seminarians who, together will benefit from the mentorship of the more seasoned clergy at The Park. The Resident will work on building ministerial skills and habits to sustain a lifelong call to pastoral leadership. Additionally, the Resident will be supported and guided through the complexities of the Search and Call process for their next position after completing the Residency.
Pastoral Residents receive a full-time salary and health insurance benefits not to exceed $52,000. The position is an ordainable call.
Click here for complete information on Pastoral Residency, and how to apply.
_________________________________________________________________
Pride Parade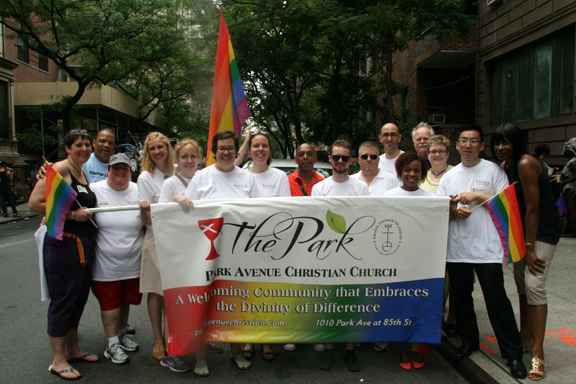 Every year, The Park participates in New York City's Gay Pride Parade as part of its open and affirming over-arching philosophy of the Divinity of Difference.
_________________________________________________________________
Saturday Community Lunch Program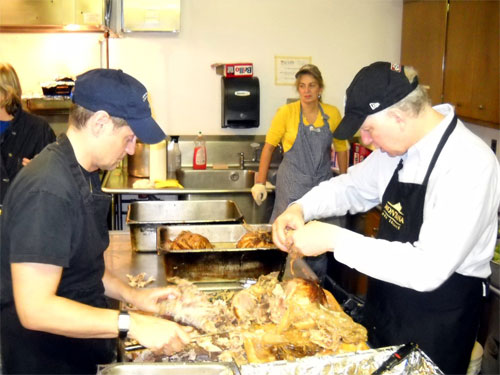 For over twenty years, The Park has been the host site for the Saturday Community Lunch Program.  Each week, over 200 people show up for a hot meal served by volunteers from The Park and our ecumenical and interfaith partners in this endeavor: Park Avenue Methodist Church, Manhattan Church of Christ, St. Ignatius Loyola Catholic Church, and Congregation Da'at Elohim.  Many of our guests have been coming for years to enjoy a meal and table companionship. Many are homeless. There are the "irregular regulars" who stop by when times get a little tight. And, with the downturn in the economy, we are seeing new faces.
To volunteer, contact Rev. Luis-Alfredo Cartagena.
 _________________________________________________________________
SoulFood Fellowships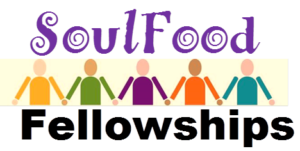 SoulFood Fellowships provide an opportunity to meet once a month for Bible study, conversation, prayer, and fellowship with others. There is also a SoulFood Fellowship meeting for Spanish speakers.