Upcoming SoulFood Fellowships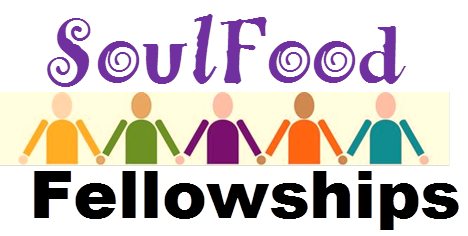 The SoulFood Fellowships will provide an opportunity to meet once a month for Bible study, conversation, prayer, and fellowship with others. The upcoming meetings are listed below. See you there!
Date: Monday, March 24th at 6:00 pm (Upper Westside)
Led by: Peter Heltzel & Lee Hudley
Location: 453 West 140th Street, Apartment 4
Date: Tuesday, March 25th at 6:30 pm (Downtown Manhattan, Westside)
Led by: Bruce Wood & Drew Seiscio
Location: 48 West 21st Street (Cross-Street: 5th Avenue), 7th Floor,
Building Code (for entrance): 711
Date: Wednesday, March 26th at 6:00 pm (Morning Side)
Led by: Ismael Sánchez & Hugo Monroy (in Spanish)
Location: 99 Claremont Avenue, #711
Date: Sunday, March 30th at 1:45 pm (Upper Eastside)
Led by: Richard Sturm & Aaron Levitt
Location: Park Avenue Christian Church
Those interested in a Fellowship meeting in Brooklyn, please let us know. Steven Crumb and Rev. Maria Lopez will be leaders.