SUNDAY SERMON PREVIEW: "While It Was Still Dark"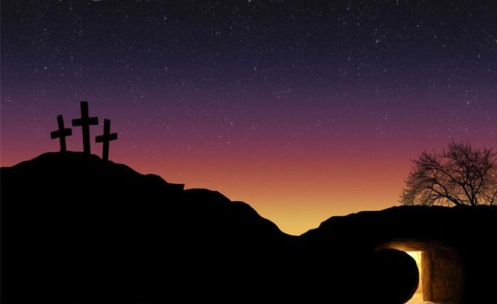 Dear Friends of The Park,
I have just completed a wonderful new book by Episcopal Priest and author, Barbara Brown Taylor, Learning to Walk in the Dark and even before I completed it, I knew the theme of this book had to be the theme and topic of my message this Easter Sunday morning.
We run from the darkness. We try to avoid the darkness at all cost. How many times as a child growing up did I hear my mother call out to us at play in the yard: "Come inside now, it's getting dark." Darkness is to be avoided. Bad things happen in the dark. The Christian faith has never had anything nice to say about darkness. From earliest times, Christians have used "darkness" as a synonym for sin, ignorance, spiritual blindness, and death.
But I want to contend on Sunday that there are treasures in the darkness. The darkness has so much to teach us. Maybe the real challenge of our faith is to learn how to embrace the darkness. Mary Magdalene in the gospel lesson made a great discovery on the first day of the week, "while it was still dark."
I love this quote from Barbara Brown Taylor's Learning to Walk in the Dark: "Even when you cannot see where you are going and no one answers when you call, this is not sufficient proof that you are alone. There is a divine presence that transcends all your ideas about it, along with all your language for calling it to your aide…but whether you decide to trust the witness of those who have gone before you, or you decide to do whatever it takes to become a witness yourself, here is the testimony of faith; darkness is not dark to God; the night is as bright as the day."
Join us this Sunday morning at 9 am for breakfast, Bible Study at 10 am and a high time of worship and praise at 11am.
The readings for Sunday: Colossians 3:1-4; John 20:1-2, 11-18
See you Sunday at The Park!
Rev. Dr. Alvin O. Jackson