SUNDAY SERMON PREVIEW: "Seeing in the Darkness"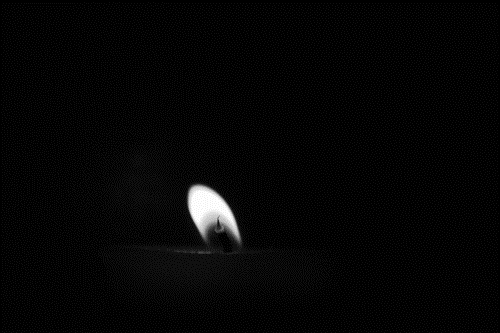 Dear Friends of The Park,
I want to continue the discussion and reflection we started on Easter Sunday on darkness. Barbara Brown Taylor's newest book, Learning to Walk in the Darkness continues to speak to me in a powerful way.
Taylor writes: "when, despite all my best efforts, the lights have gone off in my life (literally or figuratively, take your pick), plunging me into the kind of darkness that turns my knees to water, nonetheless I have not died…..Instead, I have learned things in the dark that I could never have learned in the light, things that have saved my life over and over again, so that there is really only one logical conclusion. I need darkness as much as I need light."
The setting for Sunday's gospel text is the darkness of Easter evening.
After the public execution of Jesus, his closest friends and followers did the most prudent thing they knew to do: they went into hiding. Someone found a safe house in Jerusalem, a room big enough for all of them, a stout door with a strong bolt. They had been there, hiding in that room, since Friday afternoon.
There they were, lying low, trying to be inconspicuous, waiting for the furor surrounding the arrest, trial, and crucifixion of Jesus to settle, afraid that if they were seen publicly they would be identified as his friends, arrested and crucified.
And Jesus appears to them behind closed doors in that little room, but one of them, Thomas often called the doubter has a hard time believing and seeing that it is really Jesus. Though Jesus stood right there before him, it took some time, work and effort for him to see in the darkness.
But the good news here is that if we are open we can actually learn to see in the darkness!
Readings for Sunday: I Peter 1:3-9; John 20:19-20, 26-31
See you Sunday at The Park!
Rev. Dr. Alvin O. Jackson