SUNDAY SERMON PREVIEW: "My Mother Day Sermon," by Rev. Dr. Alvin Jackson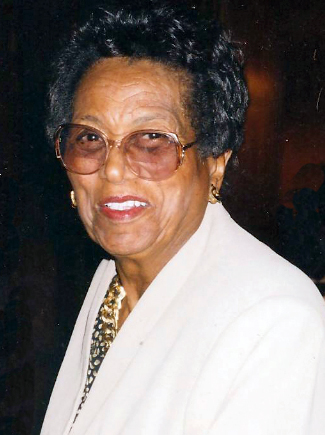 Dear Friends of The Park,
Many of you know by now that my dear mother, Queen Esther Mace Jackson died on May 9th in Jackson, Mississippi. She was the matriarch of our large and growing family and my sisters and I and all of the family have been sustained by the prayers and many acts of kindness shown by countless numbers of friends and strangers far and near.
Our hearts are broken and sad, but filled with overflowing gratitude!
When my mother was born in 1921 on a small family farm in Learned, Mississippi, her grandfather and father of her mother Esther saw this little baby and looked into her round brown face and curious searching eyes, he turned to his daughter and said, "we must call this one Queen Esther, like the Queen Esther of the Bible who said, "if I perish, I perish, but I am going to see the King." Her grandfather saw something in that face and those eyes and our mother spent a lifetime rising to the occasion and being undoubtedly our "Queen."
I want to invite you to join us on Sunday as I reflect on the life of my mother and on the life of another mother in the book of Genesis by the name of Rachel. I believe there are lessons for our living today from the lives of these dear mothers.
I had thought that I might speak at the celebration of my mother's life on the campus of Tougaloo College in Jackson, Mississippi a few days after Mother's Day, but Tina and my sisters knew that it was too much for me to even attempt and so I sat quietly and listened gratefully to others who ministered to me.
But now with a little time and a few weeks out from Mother's Day, join us on Sunday as I look back and share My Mother's Day Sermon.
The readings for Sunday; Genesis 35:16-21; John 14:15-21.
See you Sunday at The Park!
Rev. Dr. Alvin O. Jackson