Sunday Sermon Preview: "God-shaped Hole"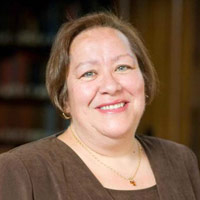 Dear Friends of The Park,
The lectionary readings for this morning juxtapose two very distinct stories of human encounters with a figure representing evil, a figure that comes to challenge God's teachings, and a figure Bible identifies as the devil. One encounter occurs in a setting of beauty, flowers, plants, a place of safety, harmony, and human bounty and the other occurs in the harsh landscape of a desert which is a place of extreme heat and cold, where life in any form must struggle greatly to survive, a place that is barren and dangerous. Surely both narratives capture our imagination but what makes them even more interesting is that they introduce the idea of temptation and human response to temptation but even more, they introduce the idea of a devil, one who comes forth to make an offer and one whose offer will lead to consequences that can bring suffering and even death.  This kind of temptation and this kind of tempter take us to another level of thinking and speaks directly to our faith as Christians and to the commitments that we have or have not made to our faith. Why is this so? Because in these texts we find what I think are some of the core themes of human life: the struggle of humans against evil, the struggle of humans to trust God, and the struggle of humans to understand themselves.
I invite you to join me on Sunday as we examine and reflect upon these beautiful and profound narratives that speak to us of the human need for God and of our struggle to respond to that need.
Daylight Saving Time begins Sunday morning at 2 a.m. Don't forget to turn your clocks forward.
Readings on Sunday: Genesis 2:15-17; 3:1-7 and Matthew 4:1-11.
Rev. Dr. Daisy Machado