Sermon Preview: "The Envelope, Please"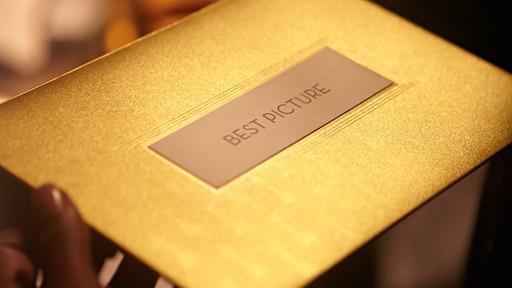 The first Academy Awards ceremony took place out of the public eye during a banquet at the Hollywood Roosevelt Hotel. Two hundred seventy people attended the May 16, 1929 dinner in the hotel's Blossom Room; guest tickets cost $5! And there was little suspense when the awards were presented that night, as the recipients had already been announced several months earlier.
This is of course far from the eagerly anticipated and globally televised event it is today when thousands will gather in the Dolby Theatre at Hollywood and Highland in Los Angeles and millions more will watch around the world for the 86th Annual Academy Awards Show and we learn amidst all of the hype and build-up whether the winners will come from films like:
"12 Years a Slave"
"American Hustle"
"Captain Phillips"
"Dallas Buyers Club"
"Gravity"
"Her"
"Nebraska"
"Philomena"
"The Wolf of Wall Street"
The suspense will build through the night and keep some of us up way past our bedtimes as we hear the nominations in each category and the camera moves through the audience and catches all of the faces some with looks of nonchalance, but all very much wanting the win. And just before each announcement, the words, "envelope, please" and the envelope is opened and a winner is announced and everyone applauds and looks really happy for them.
Maybe I am bringing too much of my movie mania to the scriptures, but it seems to me that "envelope please" might be a lens through which to view the lectionary passage from Exodus and the gospel lesson from Matthew.
In Exodus Moses takes time off from leading the children of Israel through the wilderness and walks up a mountain to meet God. But when he gets there, a cloud descends and Moses sits in the cloud for a week. It was an "envelope, please" moment. God eventually opens the envelope and speaks to him, and when he comes down, he's a changed man. His face is shining and the people are so terrified he has to wear a veil.
And in the gospel of Matthew, another "envelope, please" moment, Jesus takes his closest friends, Peter, James and John, on an afternoon walk up a mountain. On the mountain something happens that defies description–his clothing becomes dazzling white, his faces changes, Moses and Elijah appear and talk to him about his death. A cloud descends, and the three friends are terrified. They hear a voice: "This is my Son, my Chosen. Listen to him."
I want to open the envelope on Sunday and examine these two passages scripture on Sunday. I think they both have something powerful to say to us during our "envelope, please" moments with God.
The readings for Sunday: Exodus 24:12-18, Matthew 17:1-9
Bring someone with you on Sunday and see you all at the Park!
Rev. Dr. Alvin O. Jackson