Learn about "The Historical David" with Joel Baden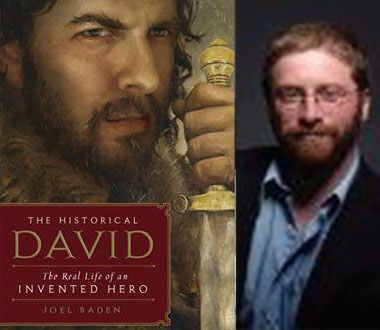 Sunday, March 9, 2014, After Worship Service, Parlor
Associate professor of Old Testament, Joel Baden will present a book lecture on his recently published book, The Historical David: The Real Life of an Invented Hero. The book questions the legend of King David as recorded in the Bible, revealing that the flesh-and-blood man was far more complex and interesting than the mythical king, known to us as the brave young man who defeated Goliath, the first king of a united Israel, the messianic forerunner to Jesus.
Professor Baden provides an invigorating and provocative discussion and analysis into how the Bible has covered up the true story behind the man that is King David with political spin.
Copies of the book will be available and autographed at the event.