Directions and Hours
Park Avenue Christian Church is located at 1010 Park Avenue at the Southeast corner of 85th street, in the borough of Manhattan, New York City.
Driving
Free Parking on Sundays
Park for free on Sundays for up to 6 hours between 9:00 AM and 3:00PM!
Just pull into the Icon "Newbury" Parking Garage with entrances both on East 86th and East 87th Street, between Third and Second Avenues.
When you are at The Park, ask one of the greeters for a voucher that, when presented at the garage, will allow you to Get Out of Garage Free.
We ask two things of you in return. If you are driving to The Park please invite some folks to join you. And please consider increasing your giving to The Park to help us pay for it.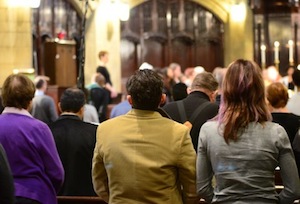 By Subway
The closest subway stop is 86th Street and Lexington Avenue on the 4, 5 and 6 line. When departing the station walk one block West to Park Avenue then one block South to 85th street. We are the big church on the corner with red front doors.
By Bus
Traveling East or West take the M86 cross town bus. Traveling North along Madison and South along Fifth Avenues, take the M1, 2, 3 and 4. Traveling North along Third and South along Lexington Avenues, take the M98, 101, 102 and 103.