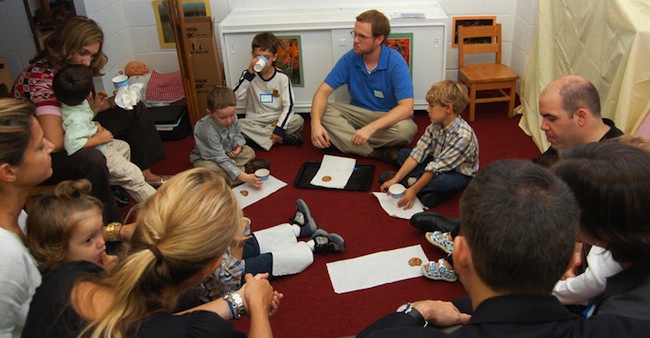 Child Care
Childcare is provided for all ages from infants on up. Our professionally trained nursery staff is available for the whole service. Some of the children may choose to stay for the beginning of worship to join in the Children's Moment.
Children's Moment
Each week, different members of the church take turns leading a brief children's moment during the worship service on Sunday Morning. Short, but important lessons, and stories are shared, and sometimes candy too!
After the Children's Moment, the kids head back for Sunday School lessons on important Bible stories. There is tons of fun learning, and activities for kids of all ages!
Sunday School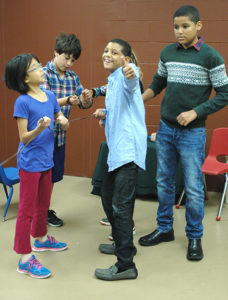 The Park Sunday School provides religious education for children and youth from all faith traditions, churches, and denominations.
The program includes: unique religious study with the Montessori Method a discovery technique that engages the whole child-hands, heart, mind, senses, intuition emphasis on the spirituality of childhood as we experience our stories from the Judeo-Christian heritage worship together in a church community that emphasizes peace, love, and service as the basis of our life together
Sunday School at "The Park"
The Sunday School Program at "The Park" utilizes a curriculum that provides faith-based learning experiences that can be applied to everyday life for children and youth from all faith traditions.
This curriculum, "Grow, Proclaim, Serve," nourishes and enriches the spiritual development of children from toddlers to tweens and teens. It incorporates Bible stories, activities, crafts, videos and games to create exciting faith experiences. Each lesson tells a story in a way that speaks to children in fun, age appropriate ways and invites them to grow in faith, proclaim God's word, and serve their neighbor as Jesus taught.
Sunday School meets each Sunday from 10:00am to 12:45pm. The activity schedule is as follows:
11:00 – 11:15am Classroom Sign in and participate in Children's Moment, part of the Worship Service, in the sanctuary
11:15 – 12:15 Group Sharing / Sunday school lesson and activity / Crafts
12:15 – 12: 30 Open center activities and Snack
12:30 – 12:45 Dismissal
Participation in worship is one important way children learn and grow in faith, so children at "The Park" participate in the worship service during the "Children's Moment" where Children gather on the steps of the chancel area to hear a brief life/faith message.
Sunday School children also participate in the  "Young Peoples Singing Sundays" group during worship service several Sundays each month. During this time they learn amazing songs of faith and praise.
Our Sunday School Program is designed to grow our children's faith by leaps and bounds! Join us!