A Walk in The Park – Part Two: Unity Makes Strength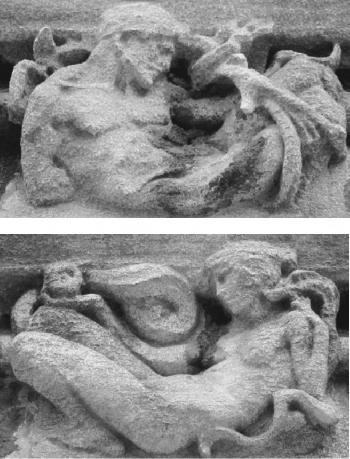 In the tradition of medieval cathedrals, the sculpture around the church entrance introduces the full range of subjects of the Christian story. Small stone-carved figures of Adam and Eve appear on each side of the portal. The horizontal lintel of the central arch contains small symbols of the apostles with Christ as the Lamb holding the triumphant banner of the Resurrection. Filling the stone arch above are female figures representing the virtues surmounting and displacing their counterpart vices.
For more of Part Two, including the ironwork of Samuel Yellin, click here: www.parkavenuechristian.com/a-walk-in-the-park-part-two/.
_____________________________________________
We're pleased to present this six-part virtual tour of the exquisite art and architecture of Park Avenue Christian Church. From the Tiffany stained glass windows, to the 70-foot fleche inspired by Sainte Chappelle in Paris, the "A Walk in The Park" series highlights the precious structure that is The Park, and underscores our mission to preserve and protect this invaluable building while sharing it with our neighbors and the world.